CUBIS PRO Mini
20,90€
ATOMIZZATORE CUBIS PRO Mini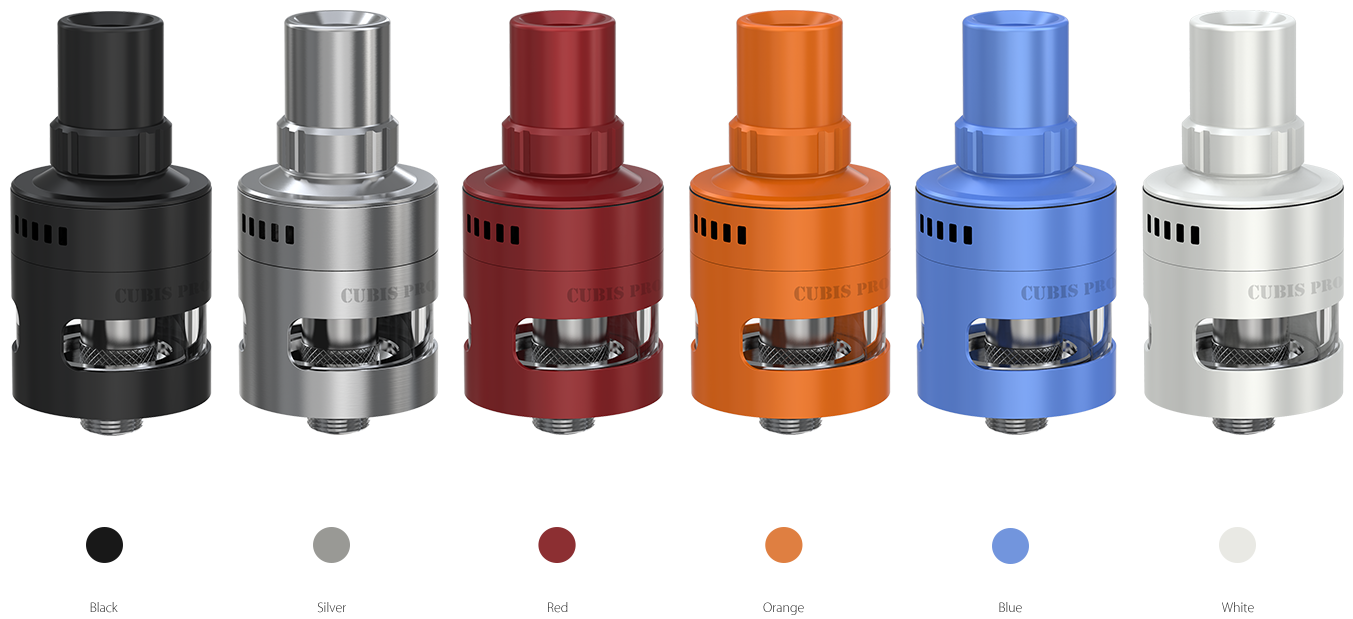 CUBIS Pro Mini, adopts innovative and leak resistant cup design, whose coil replacement and juice fill can be achieved by removing this top section from the cup. Airflow controls is also contained within the removable top tank assembly, meaning the possibility for leakage or coil flooding is greatly reduced. With the CUBIS Pro Mini atomizer, you'll gain a perfect flavor and more precise vaping experience ever.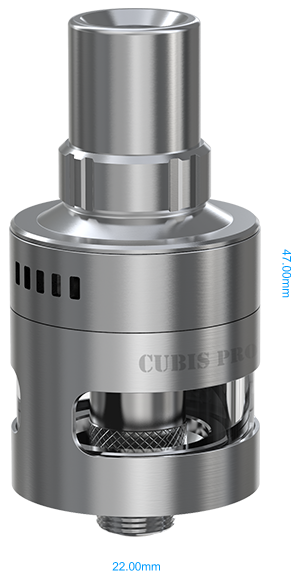 Adjustment of Liquid Valve
The new LVC (Liquid Valve Control) Clapton-1.5ohm head applies the liquid valve control system.
Simply rotate the ring on the base to adjust the liquid valve.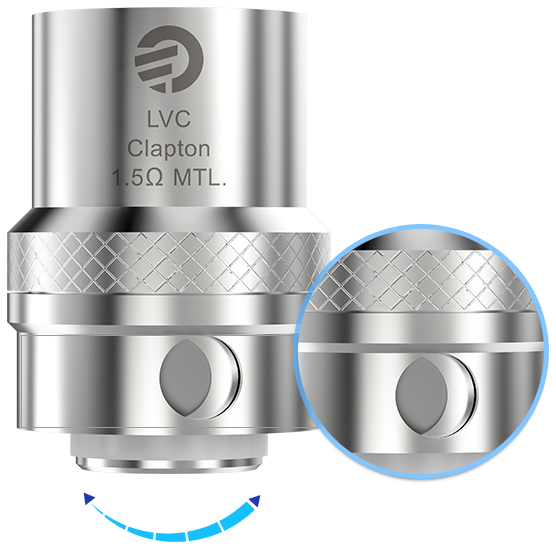 Top Filling And Top Airflow Control
Based on the top filling and top airflow technology, we made a slight modification to the tank.
Simply uninstall the top cap from the airflow ring, then inject the e-juice into the two side holes (not the vent pipe) directly.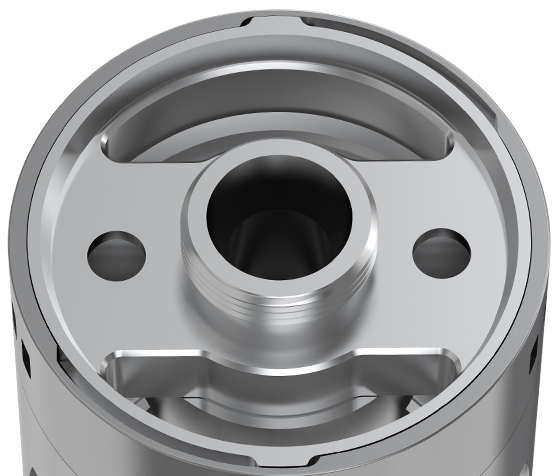 Detachable and Washable Structure
With its special structure, CUBIS Pro Mini Atomizer can be easily detached and is able to wash separately.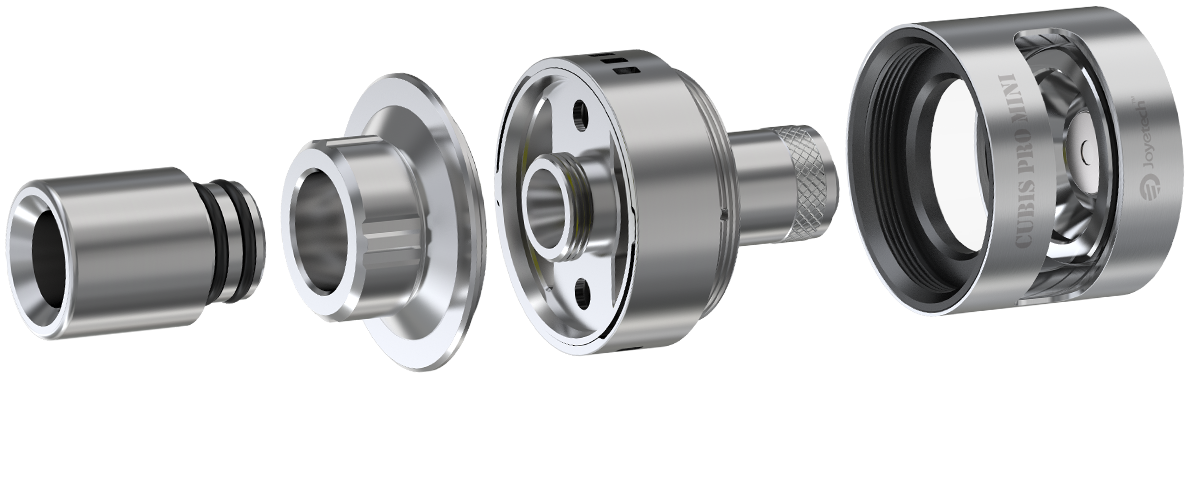 Multiple Atomizer Heads Can Be Applied
NotchCoilTM 0.25ohm DL . head, BF SS316 Series Heads, BF Clapton-1.5ohm head, BF Ni, BF Ti and BF RBA head.

Multiple BF Series Heads for Your Choice
Simply rotate the airflow ring clockwise or counter-clockwise to adjust the airflow inlet.
It is elegant in appearance and convenient in operation.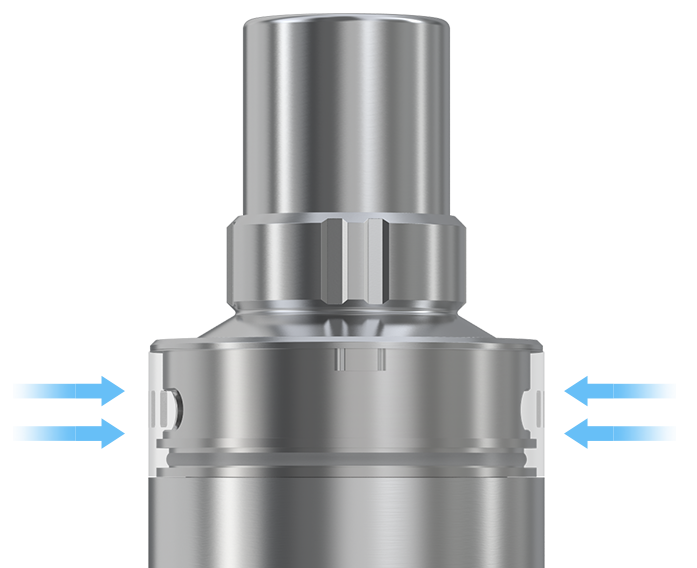 Atomizer Head Replacement
Uninstall the atomizer tube, the atomizer head is located on the base, just unscrew it and replace with a new one.
(NOTE: Do not wash the atomizer head with water. Simply scrub it with alcohol cotton or clean dry cloth.)

Informazioni aggiuntive
| | |
| --- | --- |
| Peso | N/A |
| Colori | Nero, Silver, Bianco, Blu, Rosso |